FA Back app is a portfolio management tool for professionals to manage all aspects of their day-to-day work. FA Back can be set up to exchange data with external systems via file transfers or APIs.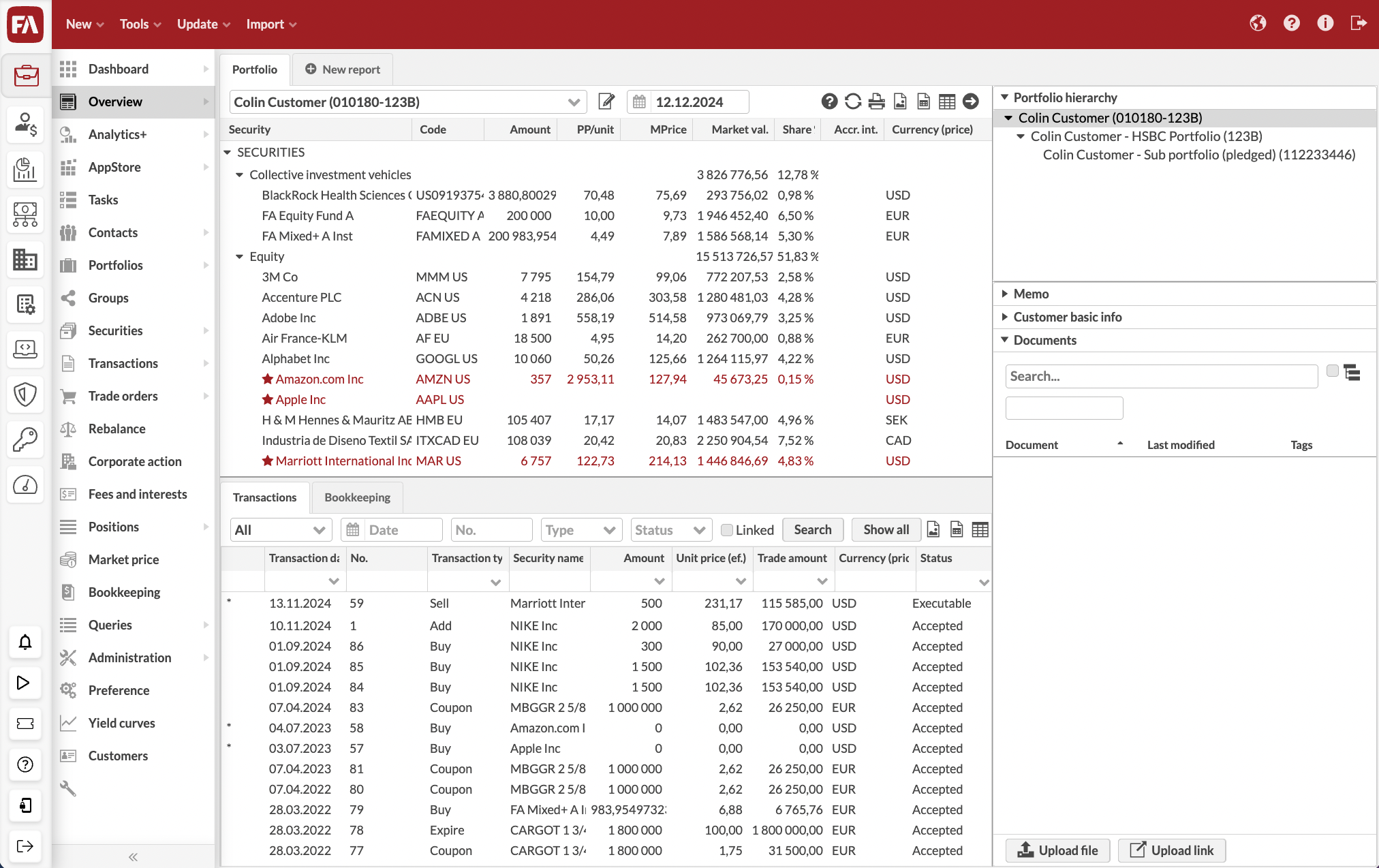 Main features of FA Back are:
Portfolio management. Maintain information about instruments, market prices, customers, portfolios, and transactions, including fees and taxes. FA Back automatically calculates portfolio positions based on the completed transactions, to ensure that portfolios are up-to-date.
Analytics. Analyse the portfolio figures and view the result as a table, graph or a pie chart.
Trade order management. Create, send out and execute trade orders to generate transactions for your portfolios. FA Back can be connected to a trading platform for exchanging trade order information.
Corporate actions. Create transactions based on corporate events for several portfolios at once.
Fee calculation. Calculate fees that affect multiple portfolios. FA Back saves the fee calculations you created and keeps track of the affected portfolios.
Rebalancing. Set a model portfolio and keep your investments within the investment plan.
Bookkeeping. Generate postings and accounting entries that can be sent to external systems for processing.
Reporting. Export data from FA Back as PDF or XLS, generate standard reports based on client's positions and transactions.
Task management. Keep track of the task list for you and your team.
Utilities. Set up a dashboard that shows everything you need on one screen. If usual search is not enough, run SQL queries to search and aggregate your data.