The Global App Bar allows you to navigate between different applications and access certain actions. Global App Bar is available from version FA 3.7 onward.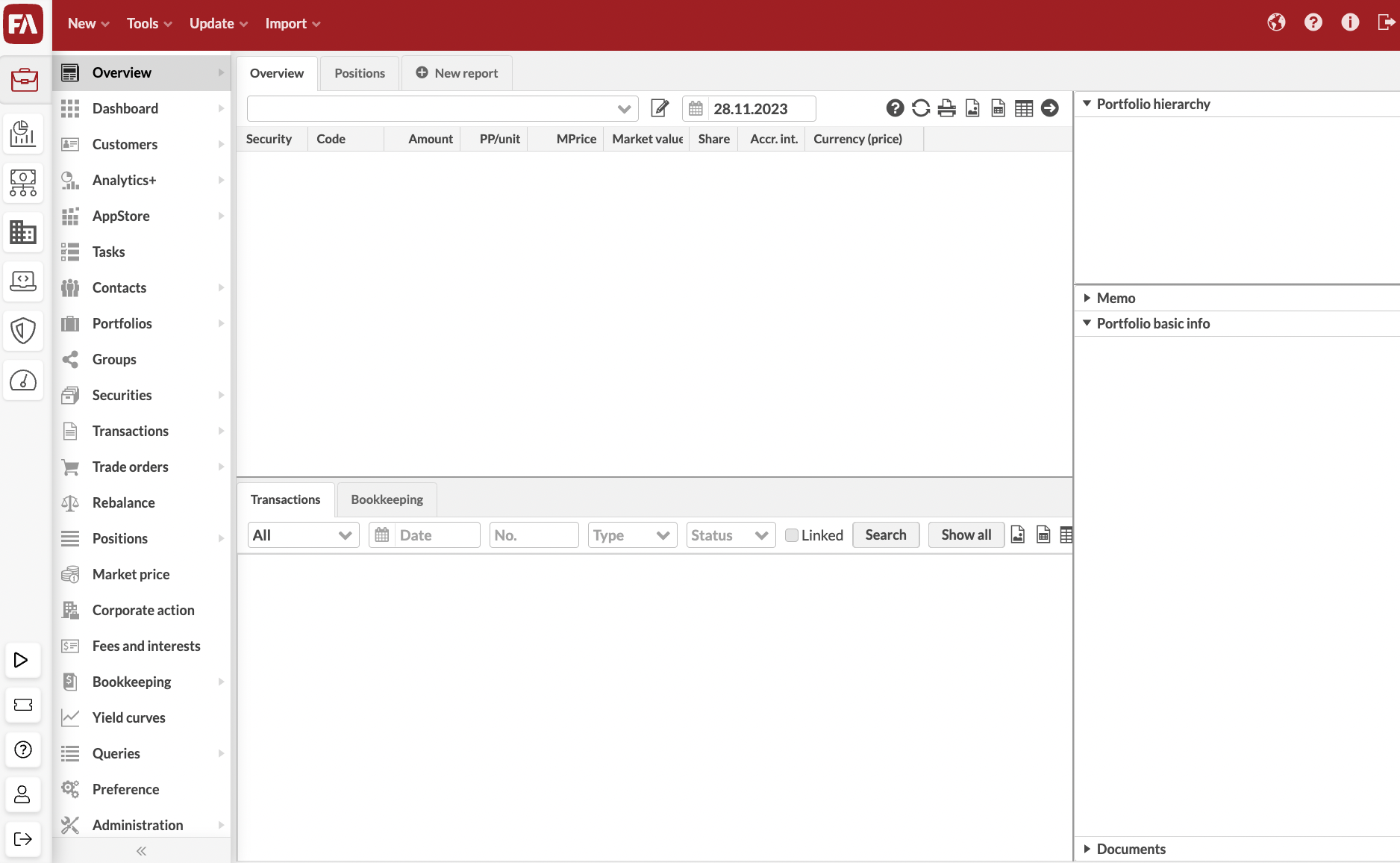 Global actions at the bottom of the Global App bar are available in all applications. You can:
Access Helpdesk – Open the front page of FA Helpdesk in a new browser tab.

Access FA Documentation – Open FA Documentation in a new browser tab.

Manage user account – Open a new browser tab for managing your user account.

Log out from the system – Log out from all apps. If you had another app open in another browser tab or window, it takes up to one minute before your access expires and you are logged out.
Managing your user account
Once you have logged in to FA, you can manage your user account through the Global App Bar. This allows you to with a single login manage your basic user information, change your password, or set up your authenticator app for two-factor authentication.
Manage user account opens up as a new tab, and allows you to do the following:
Edit user account - change your user's email address, first name and last name.

Change password - change your password directly without having to go through the forgot password procedure from the login page.

Two-factor authentication - enable two-factor authentication or reset authenticator app if you are using two-factor authentication to log in.