Preferences view gathers together all application preferences, providing you with an easy way to browse through and manage all your preferences in one place.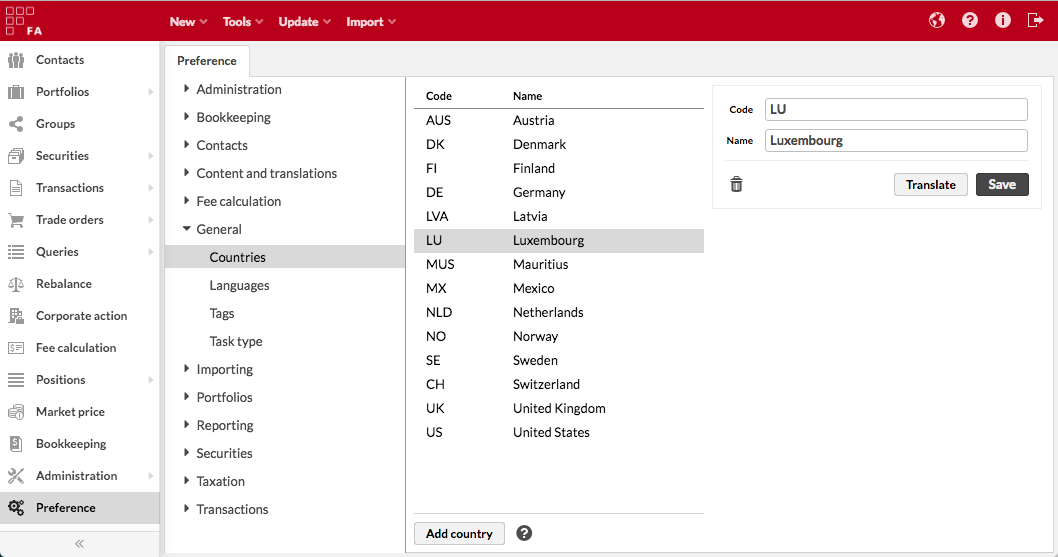 You can access your preferences by navigating through the tree on the left. Preferences are grouped under common titles and ordered alphabetically to help you to find them – you can easily open and close the sections with only a single click!
When modifying preferences, you now get notified when Your changes have been saved, and if you are Unable to delete a preference that is already in use.