The Portfolio tab shows the summary of fund portfolio positions. Amounts are shown in the fund currency ("pf") or share class currency ("sec").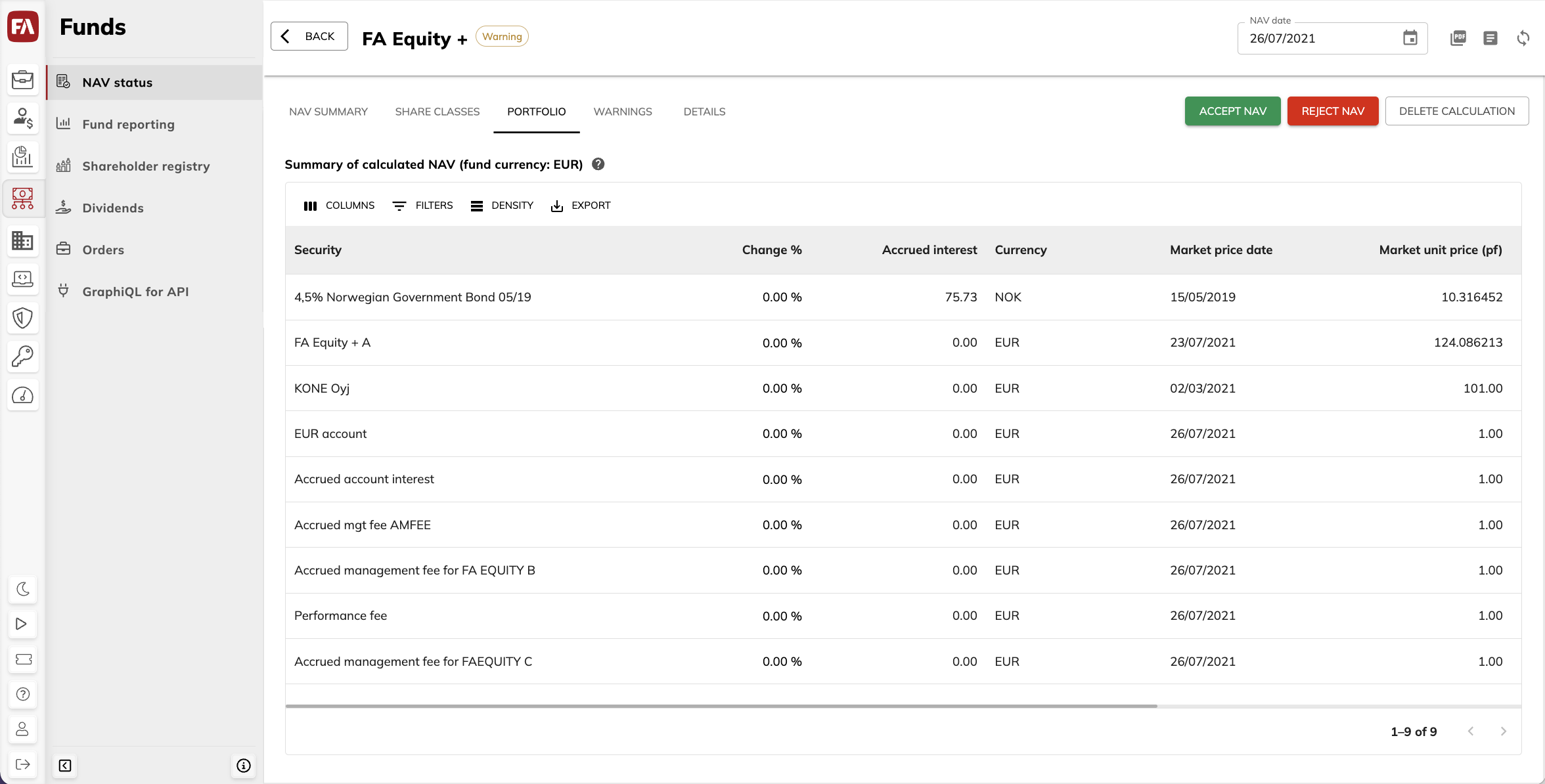 By default, the table includes the following columns:
Security

List of positions in your portfolio shown as a position's security name or an account name.

Units

Number of units or account balance.

Market unit price (pf)

Market unit price in portfolio currency.

Market price date

The date for which the market unit price is fetched.

Change %

Unit price change since last NAV calculation as a percentage.

Market value (pf, clean)

Market value of the position excluding accrued interest.

Accrued interest

Accrued interest for the position.

Market value (pf, dirty)

Market value of the position including accrued interest, in portfolio currency.
To add or reorder columns, click the
icon in the top-right corner. Available columns are:
Security type. Add this column, for example, to be able to filter portfolio positions by security type.

Columns that correspond to values in Analytics+, for example:

Values related to position price, costs and charges.

Cashflow values.

Profit and return values.

Interest values.
Note
The values are based on current day's snapshot. Some values might not be meaningful when viewed for a single day.
The set of columns you chose is shown only to your user. Each user can choose the position information to view.