When you calculate NAV, FA Fund Management checks the underlying data and shows you warnings if there is anything to double-check.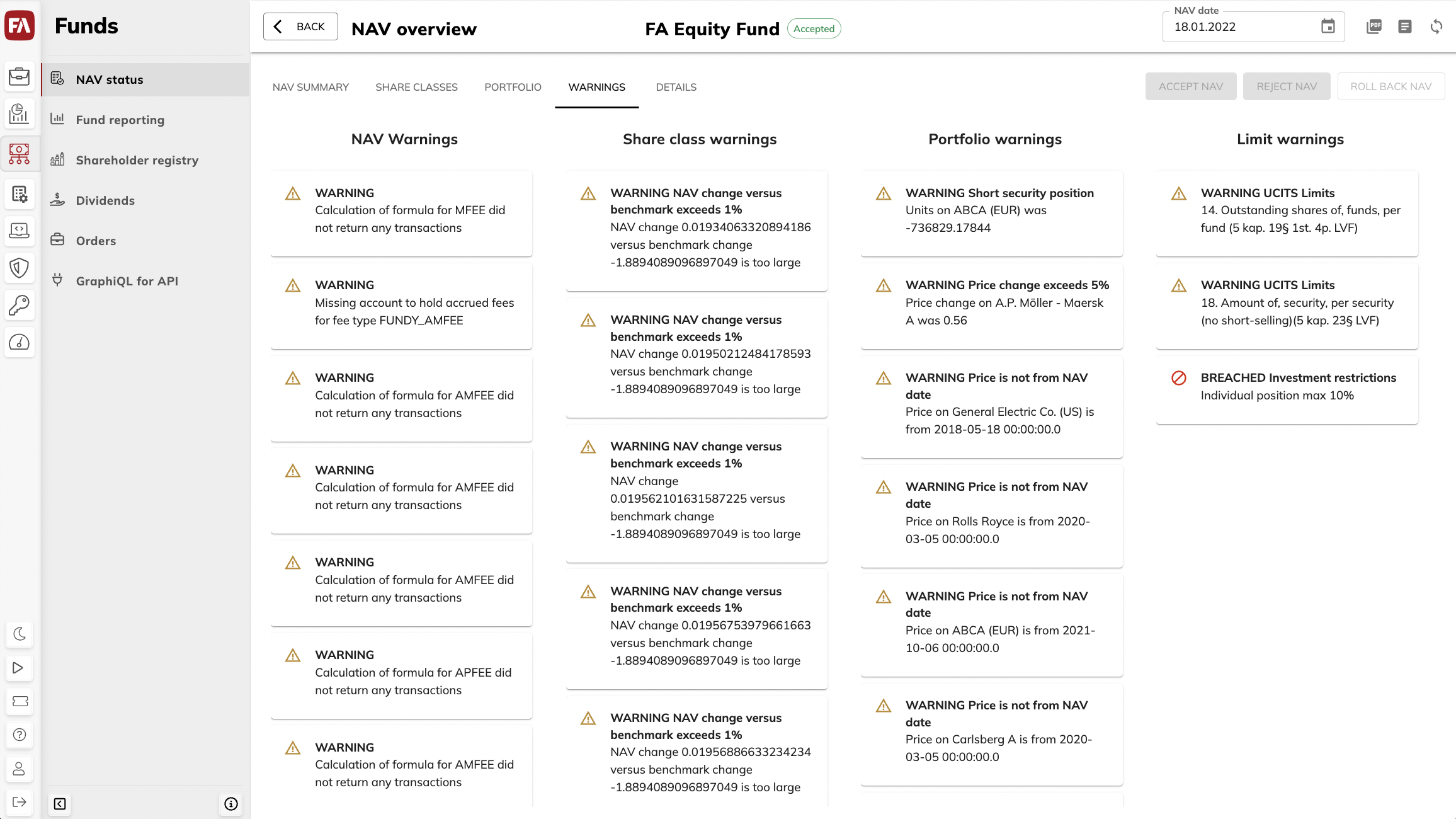 Limit warnings mean that the fund portfolio positions are close to or outside the warning or breach thresholds set for the portfolio.
Warning: portfolio values are beyond the warning threshold.

Breached: portfolio values are outside the breach threshold.
To learn more about setting investment limits in FA Back, see Portfolio limits.